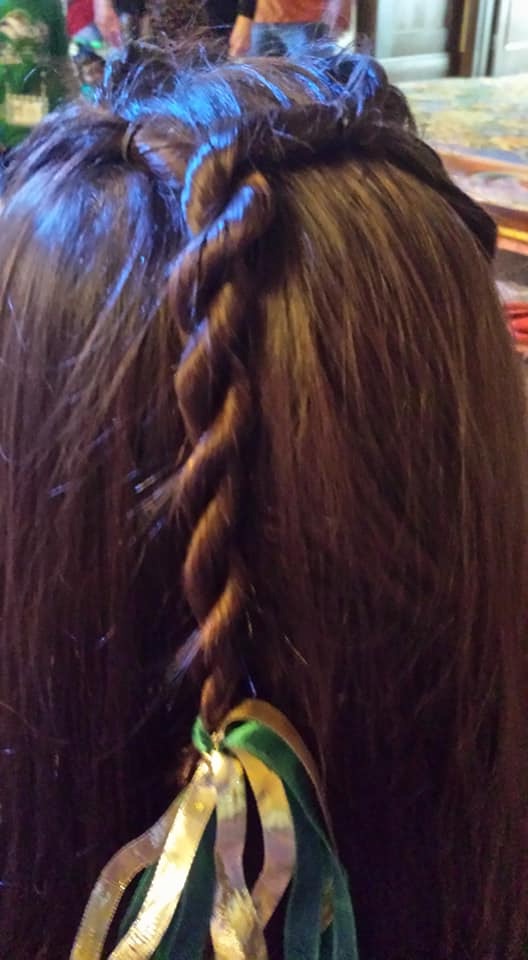 We love to braid hair, and there are quite a few braids that can be done quickly, on site. This is great for all ages and hair types. We can bring ribbon, beads to add to the hair and you can even pick out the color accesories, which is great for themed events or colleges.
If you are having any kind of bohemian themed event or just for fun, give us a call and bring in some of our hair braiders for your event today.
We can also do hair wraps, which are slower. We can do full hair wraps on site or for an additional fee we can include premade clip in wraps. With the clip in option it helps the line go much faster and the clip in will last for years.